Vitamin and Mineral Supplementation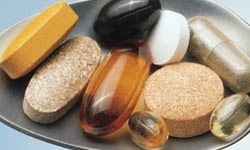 Submit Abstract
Register Now
Vitamins are micronutrients that serve a specific purpose and benefit the body in a distinctive way. Vitamin and mineral insufficiency can hinder the body's capacity to heal and protect itself. Micronutrients can also have an influence on mental wellbeing. Studies in New Zealand have shown that using micronutrients in suitable doses can assist to treat depression, anxiety, stress, bipolar disorder, Attention Deficit Hyperactivity Disorder (ADHD), autism, and Post-Traumatic Stress Disorder (PTSD) and trauma. Deprived vitamin B12 status is common amongst young children in numerous low- to middle-income countries. Hence vitamin and mineral supplements play a major role in the wellbeing that directly and indirectly cause changes in blood sugar levels.
Glycemic control in children and adolescents
Symptomatic pertussis and related disorders
Vitamin binding proteins
Inhibition of protein aggregation
Dietary vitamins
Antioxidant rich diet
Pre-natal health care
Hepatic dysfunction.
Related Conference of
Vitamin and Mineral Supplementation
Vitamin and Mineral Supplementation
Conference Speakers
Recommended
Sessions
Related
Journals
Are you
interested

in